Gregory Jones - Curriculum Vitae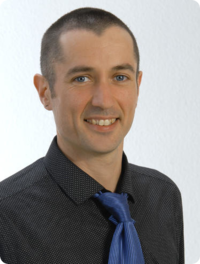 Bornaerstr. 191, 09114 Chemnitz, Germany
Born 8.6.1983 in London, UK
Education
| | | |
| --- | --- | --- |
| BSc | Cognitive Science | 1st class |
September 1999 - July 2001 Orpington College
| | | |
| --- | --- | --- |
| City & Guilds | Object Oriented Programming in Java Level 3 | Pass |
| City & Guilds | Coding and Programming in C++ Level 2 | Pass |
| A level | Computer Science | A |
| A level | Psychology | A |
| A level | Mathematics | C |
Employment History
December 2017 - Present NodeJS Developer of Dark Crystal for blockades.org
Development of a peer-to-peer application built on the Secure Scuttlebutt protocol
Built cross-platform desktop applications using Electron
Research and development of a new cryptographic standard using threshold-based consensus
Working remotely as part of an international team
April 2016 - December 2017 Home carer for Care Service "Albert Schweitzer" Rudolf-Krahl-Straße 81, 09116 Chemnitz
October 2014 - January 2016 Agricultural worker for Bienert & Hänsel GbR, Püchauerstr. 4, 04425 Taucha.
April 2010 - December 2015 Nursing Assistant for National Health Service Professionals, Edward Hyde Building 38 Clarendon Road, Watford WD17 1HZ, UK
Worked in a variety of NHS wards and gained experience in different care scenarios including elderly, neurological, accident and emergency, palliative care, one-to-one care.
Regularly took patient observations and wrote patient assessments.
Gained a broad knowledge of nursing terminology.
Enjoyed spending time with patients from all walks of life, and adapting to working as part of different teams on a daily basis.
June 2002 - August 2002 Filing and Data Entry Assistant, National Westminster Bank - Conducted queries for customers, carried out simple transactions and often covered for people while they were absent.
December 2001 - April 2002 Filing Assistant, Broomliegh Housing Association - Involved in converting the paper files to a digital system, and also had to train new employees.
Software knowledge
Linux/Unix,
Bash, Zsh
Node.js, Ruby, Python, C++
Postgres, CouchDB, MySQL
OpenGL / WebGL
HTML5, CSS, Sass
Git
R
Vagrant, Ansible, Virtualbox
Nginx, Apache2
Imagemagick, GIMP, Inkscape
Further Qualifications
March 2018 Blockchain Spring School University of Mittweida, Germany
April 2015 - September 2015 German Language Course A2/B1 Studio Lingua Sprachinstitut, Leipzig
March 2012 Foundation Amateur Radio License Radio Society of Great Britain
September 2009 Training as NHS Nursing Assistant
January - December 2008 CACDP Certificate in British Sign Language Level 2
September 2005 - July 2007 CACDP Certificate in British Sign Language Level 1 Swarthmore Centre, Leeds
Driving License
Languages
English, German, French
Voluntary activities and hobbies
Co-founder and treasurer of Community Interest Company 'Kaba Computer Recycling' (Now FixIT-Leeds)
Coordinator of an emergency accommodation scheme for Leeds Asylum Seeker Support Network, and volunteered for them giving one-to-one support, using legal training received from the Manuel Bravo Project.
Organiser of Wireless Battle of the Mesh 2014 in Leipzig
Workshop host at Chaos Communication Congress 2014 in Hamburg
Volunteer renovating council houses for Canopy Housing Project in Leeds, where I informally interpreted for a co-volunteer who was deaf.
Building community communication infrastructure in a rural community in France details
Volunteer cook for 'East Leeds Health for All' project at St. Vincent's Support centre.